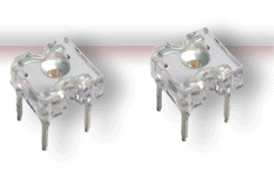 HawlTech is an engineering services company specializing in electronics design of power supplies over a wide range of industries, power ratings and applications. A variety of other fields such as instrumentation, analog circuit design and embedded controllers are also in our area of expertise. In addition to that, we have significant experience in aircraft lighting.
Fluorescent Lamp Ballasts
Fluorescent and UV Electronic Ballasts
Electronic, High Efficiency, Energy Saving Ballasts and Controllers
LED Lighting
Power Drivers/Supplies
Intelligent Controllers
Thermal Analysis and Computer Modeling
Fixture Design
LED Power Supply/Drivers
End of Lamp Life Sensing and Control
Lighting Controllers
Optical feedback
Switchmode Power Supplies
AC/DC
DC/DC
Power Factor Correction
Inverters
Battery Chargers
High and Low Voltage
Renewable Energy Converters – Wind & Solar
Inverters
Grid-Tie
Maximum Power Point Tracking
PV System Design
DC/DC Power Supplies
Rotor Design and Testing
Transformer/Inductor Design & Prototype Construction
Rapid Design and Prototype
Bobbin Type Magnetics
Toroidal Magnetics
EMC and Safety Compliance
Our expertise in Electromagnetic Interference/Compatibility and Safety design and test is built into every product we produce. We work with our customers from product inception through qualification testing to minimize EMI/Safety test issues.
Electromagnetic Interference Design and Test:  FCC,IC,CSA,VDE
FCC CFR47, Part 15, 18 & 68
RTCA DO-160
Mil-STD 461
VDE
CE
Safety Compliance Design: UL,NEMA
Embedded Controllers – Firmware design

Our firmware designers are experienced in the areas of power supply control, monitoring, and fault detection. Also specializing in serial communication networks allows us to design lighting control systems and power management systems.
Printed Circuit Board Design

Multilayer – Fast Turnaround
Schematic Creation
Mechanical Design – Electronics Packaging & Lamp Fixture Design
Sheet Metal enclosures
Extruded enclosures
Heatsink Design
LED Signage
Injection Molding
Member Illuminating Engineering Society of North America (IESNA)